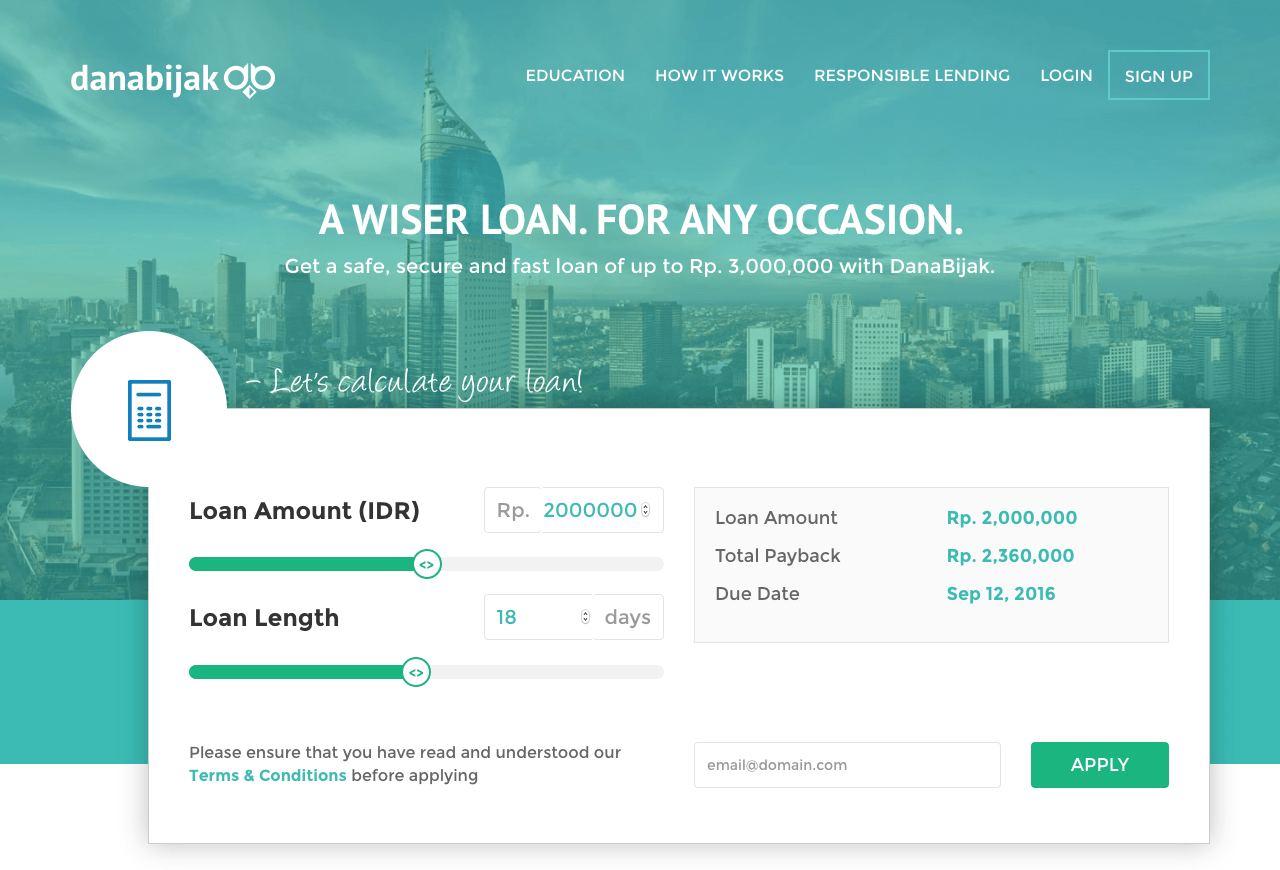 The Story
Started by two young estonian entrepreneurs who saw the opportunity for a localized platform in Indonesia, Danabijak had potential but was struggling to identify is value proposition and move forward. Offering our full expertise to this early-stage startup, Creatella guided the startup team to craft a winning design for the investment platform, built the website (front and back end), and launched it in Indonesia.
Features
Danabijak operates a multilingual platform to serve users across Indonesia. In addition to the mechanics of lending, it also uniquely integrates rich financial literacy content into the platform, empowering users to be smart, informed investors. Using advanced detection mechanisms, it identifies and prevents any fraud.
Tech
This platform is built on a core of HTML, CSS, JavaScript, jQuery, PHP, Laravel, and MySQL. In addition to these, it also employs a plethora of tools like Gulp for error monitoring.
Results
By working with Creatella, the founders of DanaBijak were able to take their platform live with confidence and quality. They celebrated a launch in Indonesia and are leveraging their success to attract additional funding. Going forward, Danabijak is continuing to work with Creatella as a trusted tech and marketing partner.
Project
DanaBijak – Microloans
What We Did
UI/UX Design, Responsive Front End Web App Design, Back End Development
Start to finish in 3 months
Generated revenue in 4 weeks