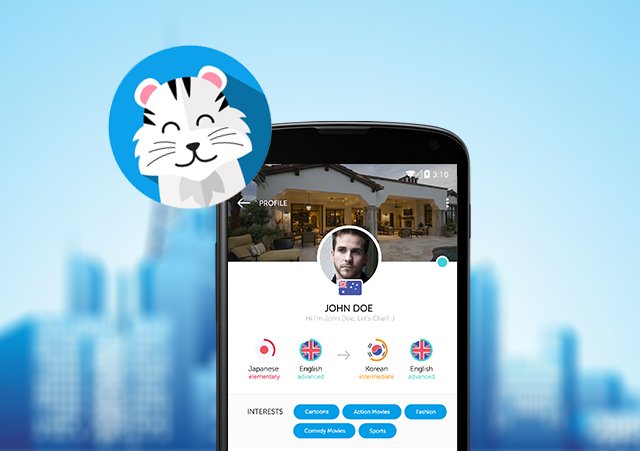 The Story
Bilingua was imagined, designed, built, and launched by Creatella. The idea grew from our own experiences as an international team hailing from countries across six of the seven continents. In just six months our team conducted deep market research, prototyped, and launched the product globally.
Features
This breakthrough social language learning app applies an advanced matching algorithm to users' demographics, interests, and personalities, to match compatible conversation partners. Users are guided through their learning journey by the cute, intelligent mascot, Shiro the tiger. The gamified platform supports and encourages users by tracking progress, awarding points, and offering a suite of learning games and tools.
Tech
Under the hood, Bilingua is a hybrid app that works on multiple platforms including web, Android, and iOS. Creatella used various technologies to complete the project including JavaScript, jQuery, Framework7, PHP, Laravel, MySQL, Gulp, HTML5, CSS3, LESS, NodeJS, and ionicJS.
Results
Within 100 days of going live, Bilingua passed 10,000 users, rolled out web, Android, and iOS versions, and was hunted on Product Hunt and featured the Google Play Store. Bilingua continues to develop and improve with a strong growth curve and upcoming premium features.

Project
Bilingua – Online Language Exchange
What We Did
UI/UX Design, Hybrid Mobile App Design, Back End Development, Digital Marketing
Featured on the Google Play Store
Shortlisted for Startup-O Fastrack Programme