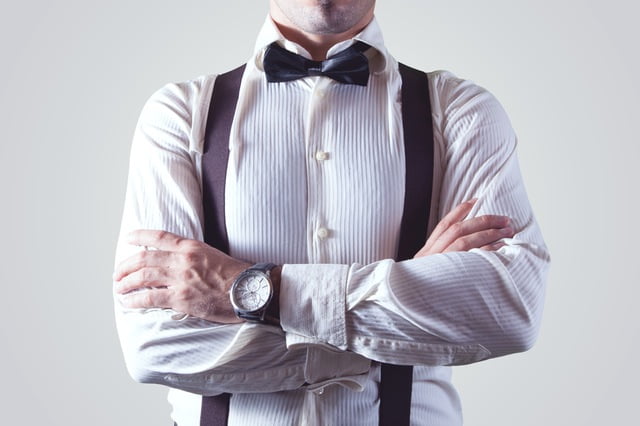 Did you know that young people make up 50 percent of the world's entrepreneurs? According to the 2013 Global Entrepreneurship Monitor, those between the ages of 25 to 34 show the highest rate of entrepreneurial activity. The rising popularity of tech startups backed by increased connectivity and technological advancement has motivated more and more people to start their own business. 
So what does it take to be a successful entrepreneur? Cash2Cash and Creatella's founder Guillaume Catella has shared with us some valuable insights and tips to help young entrepreneurs get started on the right path.  
1.Confidence.
It's really important to have faith in what you do. Believing in yourself will not only motivate you, but it will show others that you are determined to do something right. It's much better to think that you've got what it takes than to have negative thoughts that'll only hinder your moving forward.
2. Vision.
Having a clear vision is essential to your business idea. Instead of constantly copying or continuing where people have left off, try to come up with your own creative ideas. What are some of the things that you want to accomplish in life? How are you going to make an impact with your idea? These are some initial questions that will help you shape your own vision in your entrepreneurial journey.
3. Perseverance.
Starting something that is original and authentic is hard. You will face with a lot of challenges, but your determination will turn those hurdles into successes. Trying hard to get through tough times is as important as knowing when to stop and let go when things go awry. Keep pushing the limits, but don't go so far that you fall off the cliff.
4. Skills.
Everything can be learned and adopted, including skills. Throw aside the mindset that you're not born to code or to write, instead think about ways you can learn them. Aside from your educational qualifications, take advantage of workshops, seminars, and conferences that can enhance your leadership skills. Learn from the experts and don't be shy to ask them questions. One of the easiest way to enhance personal skills is by taking online short courses, a lot of them are very affordable (even free) and flexible in scheduling.
5. Curious.
Ideas never stop evolving. Even after you start your business idea, it's good to be imaginative and curious about your surroundings. Keep updated with the current trends and predictions in the market. Desiring to explore the next big thing in your industry can help you adjust your business to what people want. Don't judge a book by its cover, a less desirable idea on the surface could mean something unique and important.
6. Care.
You need to care about people and help them solve their problems. A business after all, can't function without people. Especially in the tech startup scene, you're about to create an app or website that help makes lives easier. That requires genuine interaction and understanding with the communities that you're targeting. To create a great product and add value for the world, we need to genuinely care for users. Strive to serve better and always keep the customer's perspective when creating a product.
7. Dream.
It all started with an idea, then a dream, which turned into reality. Although it's not as easy as it sounds, it's a good pointer to help you start your entrepreneurial story. Think about the impossible and make it viable. Of course you won't be alone in this, a co-founder and a dedicated team can help you achieve big things in turning your dream into reality. The bigger the dream, the easier for you to identify what will actually work and what needs to be improved.
It's essential to know that there isn't a one-size-fits-all formula when it comes to becoming a successful entrepreneur. Each personality is different and you should achieve your goal according to your style and ability. No matter what road you take, at the end of the day, it's the effort and hours put in that will bring you one step closer to being successful—and that's what matters the most.